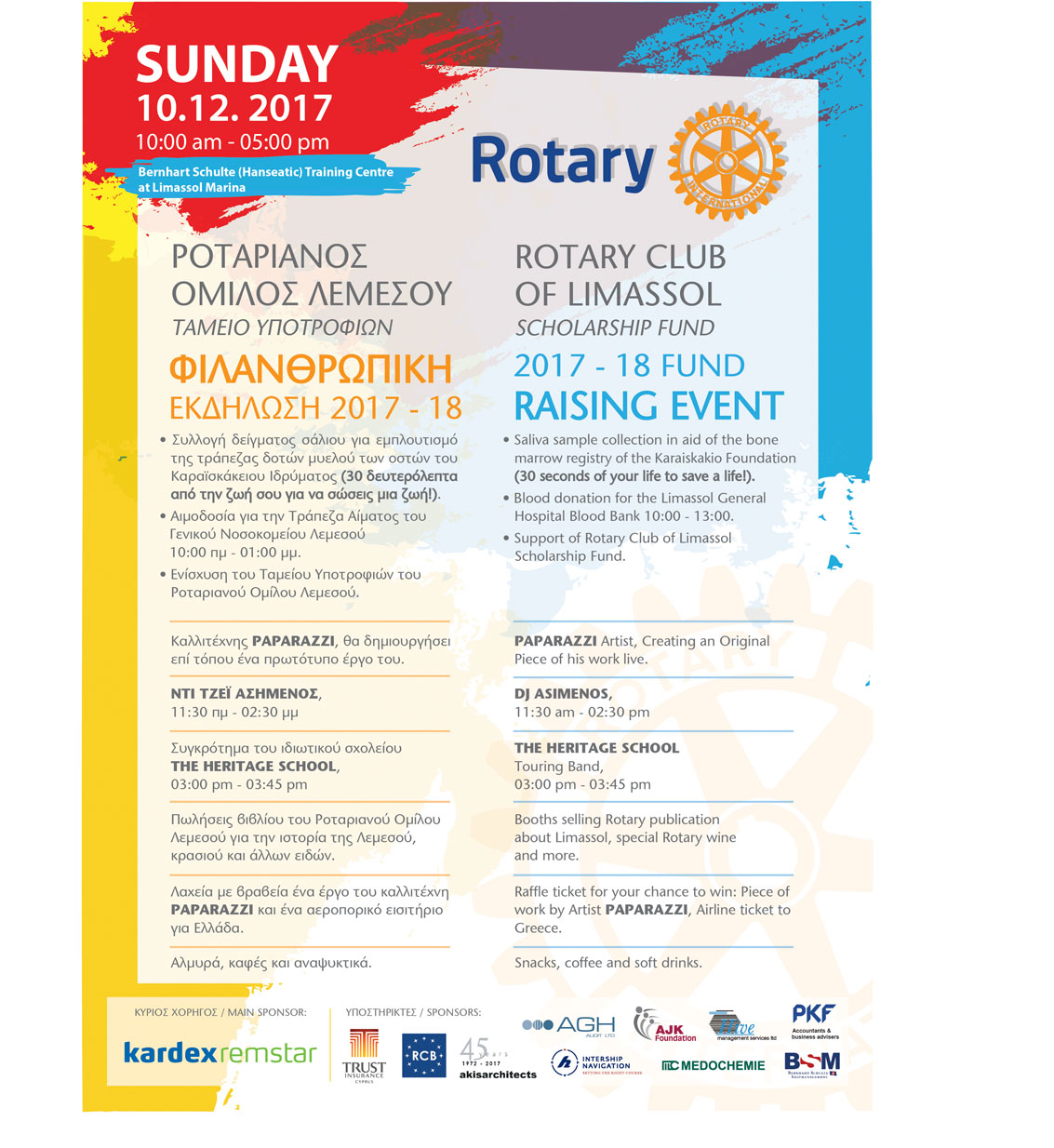 You are warmly invited to catch one or all of the creative performances of our 'Touring Bandits' on Sunday 10 December 2017 in the Limassol Marina vicinity. The 'Touring Bandits' were formed last year from a selection of the School's top musicians. They are working towards performing in local and international events and festivals, with the primary aim of attending the Bratislava Music Youth Festival, in Slovakia, in July 2018. Their music is a mixture of pop, funk and rock, and all songs are arranged for our musicians, by our musicians.
You can join us for one or all of the following performances:
1. Cyprus Association of Cancer Patients and Friends (PASYKAF) Christmas Wonderland at 1:00 p.m. at the Limassol Old Port square. The event will include activities, Christmas music, Santa Claus, carousel, snow games, hot wine and chocolate, Christmas market, and sweets workshops.
2. ROTARY Club Multifunction Charity Event at 3:00 p.m. at the Bernhard Schulte Training Centre, next to the Trakasol Cultural Centre in Limassol Marina. DJ Asimenos will be playing and there will be books, food and drinks, and artwork on sale.
3. Limassol Marina Christmas Festivities at 6:00 p.m. There will be a variety of activities for both children and adults to take part in, including face-painting, boat trips and buggy rides. There will also be live music and an assortment of seasonal foods on sale.
In all three events, our musicians the "Touring Bandits" will be performing a 40-minute programme of songs they have been preparing in recent months.