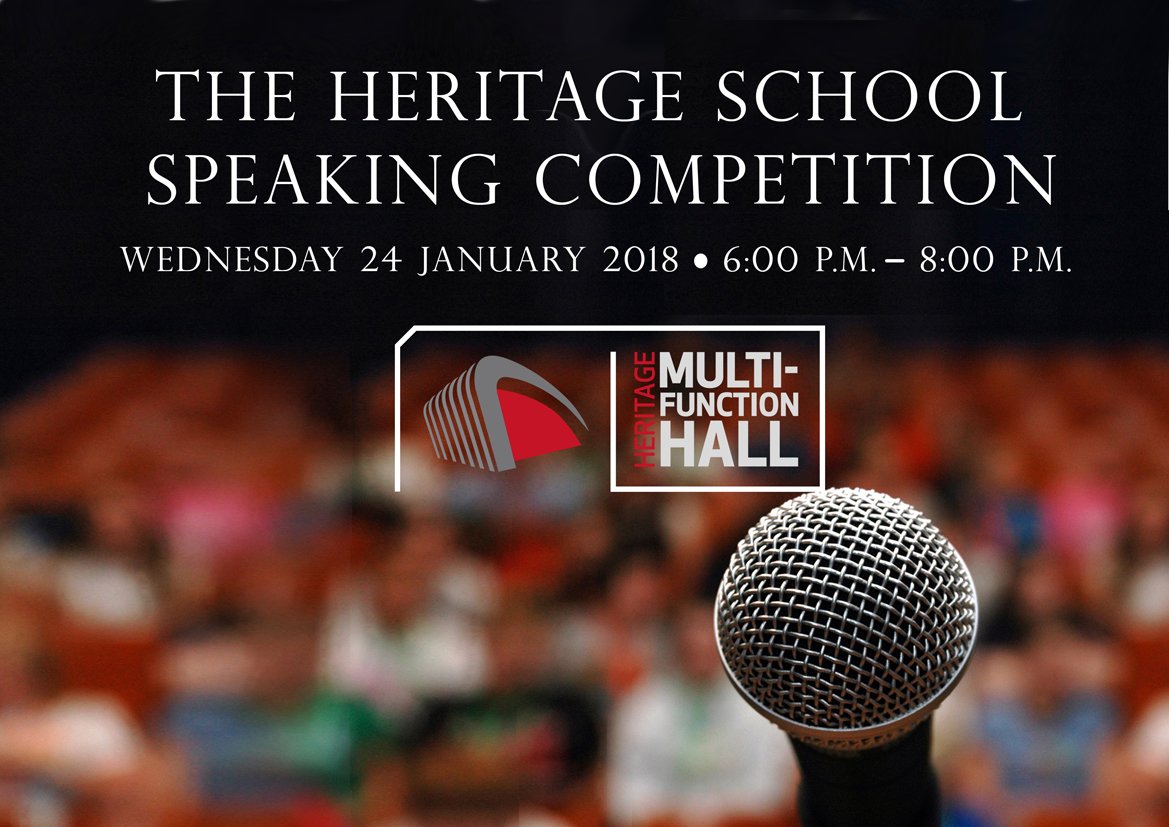 We would like to inform you that on Wednesday 24 January 2018 the school Speaking Club will be hosting the Heritage School Speaking Competition.The event will take place in the Multifunction Hall from 6:00 p.m. – 8:00 p.m.
Our students have been working hard, showing great commitment and enthusiasm in preparing their speeches. Some are conquering their fears of public speaking, others will be practising confident stage presence, and all will be expressing something they are truly passionate about.
There will be a selection of winners, two of which will proceed to the Toastmaster's Inter-School Speaking Competition in Nicosia on 4 February 2018.
"What we say is important, for in most cases the mouth speaks what the heart is full of." – Jim Beggs.
The participants invite you to an evening of speaking from the heart; one that will persuade, humour and inspire you!