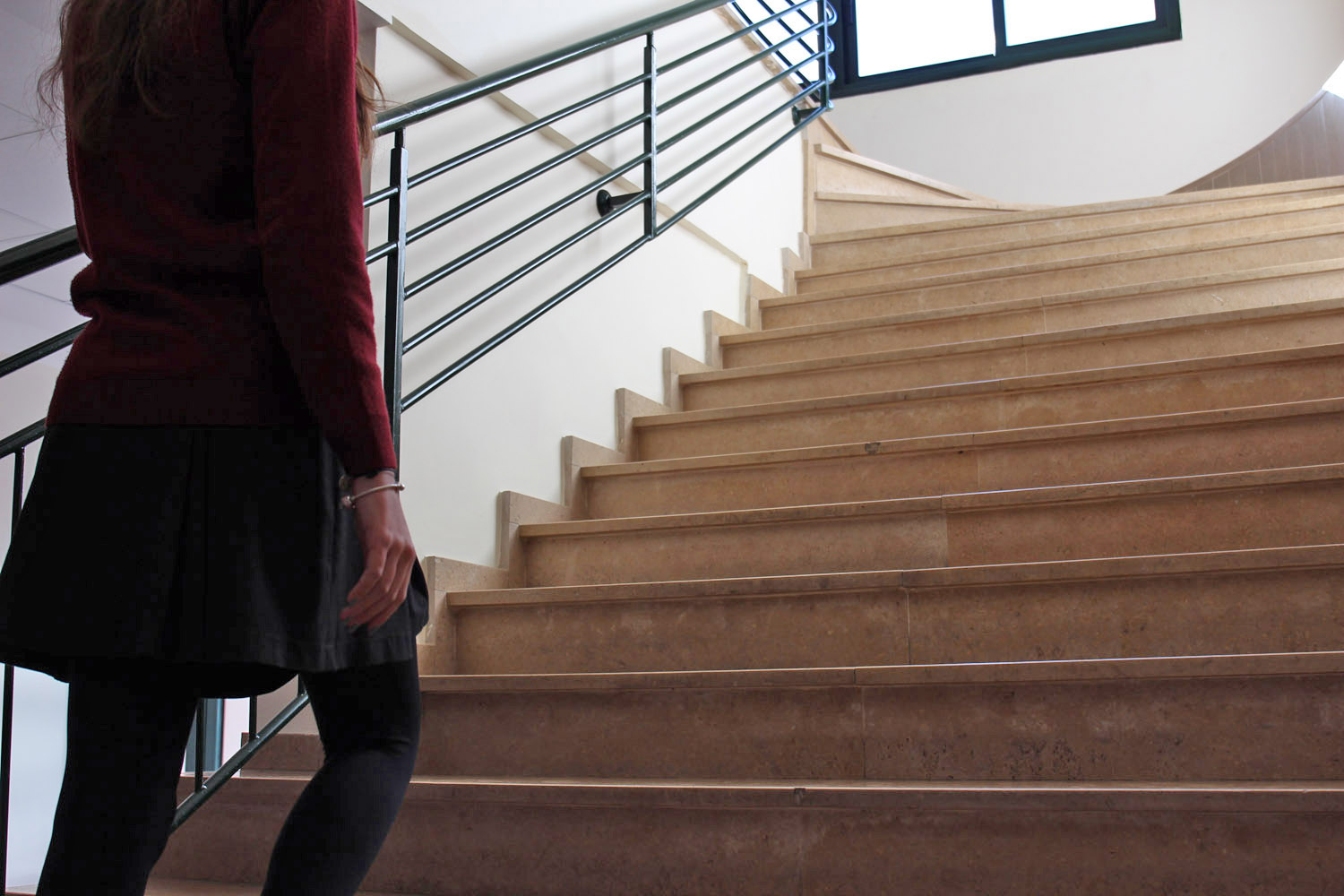 Students in Year 12 and Year 13 have more responsibilities, but they also enjoy some privileges. The Heritage Private School treats its Year 12 and Year 13 students as young adults, so that their transition to university and the wider world will be as smooth as possible.
GCE AS and A Level examinations require intense and in-depth study. By the time students take their A Levels at the end of Year 13, they should have cultivated sound work habits and learned to study independently. We hope that students will enjoy their final years at The Heritage Private School, will be fully involved in the life of the School, and will achieve excellent results so that they can approach adult life equipped with both qualifications and confidence.
Whilst our main aim for Year 12 and Year 13 students is to enable them to fulfil their academic potential and gain entry to the university of their choice, extracurricular activities are also essential, as these enhance other life skills and make a valuable addition to applications for higher education courses and jobs. It is through fulfilling their academic potential, whilst at the same time participating in extracurricular activities, that students develop those vital qualities of self-motivation, self-awareness, self-discipline and self-confidence that will be the lifelong key to their success.
Here are some examples of opportunities available to students at The Heritage Private School to develop their leadership skills, teamwork, fitness, endurance and sense of community: Prefect Responsibilities; Class Monitors; European Youth Parliament (EYP); Model United Nations (M.U.N.); Educational Home and Overseas Trips; EU projects such as Erasmus+/Life Long Programmes; Community Service; Voluntary Work Placements; Public Speaking; Literary Competitions; Music, Creative and Performing Arts participation; Sports Teams and The Duke of Edinburgh's International Award.
For students who take formal examinations such as those offered by ABRSM and Trinity Guildhall, in, for example, Musical Theory, Graded Instruments, Speech, Drama and Communication, Individual Acting Skills and Graded/Vocational Graded RAD Ballet, UCAS tariff points for UK universities are awarded to students who achieve Grades 6, 7 or 8. For a summary, please see the UCAS website or click here.
Whatever their level of academic achievement, during Years 12 and 13, this is the time that students make important decisions about their future. The Year 12 Careers and Life Skills programme, which all Year 12 students are expected to attend, aims to widen and deepen the understanding of possibilities, so that every student can make positive and well-informed choices. The programme includes sessions on identifying personal strengths, completing application forms, writing personal statements and succeeding in auditions and interviews.
Higher Education and Careers guidance therefore forms an essential aspect of school life in Year 12 and Year 13. In January/February each year, the School holds a Higher Education Presentation for Year 12 students and their parents, and each student is given a comprehensive pack of information and advice, followed up by individual personal appointments with the School's Higher Education Advisers. In addition, students have wide access to essential careers and university-related information through university prospectuses and online, and attend talks given by visiting higher education establishments and careers representatives. Further individual and personalised advice and guidance is always available from Form Tutors and subject teachers, and the Secondary School Headteacher personally discusses education and career choices with every Year 13 student.
Typically, all of the Year 13 leavers do go on to study at a UK university or elsewhere. Many students apply to UK universities through the UCAS (Universities and Colleges Admissions Service) system, and are guided, advised and supported through every stage of their applications by the School. In order to assist parents and guardians in helping their child through the higher education decision-making and application process the UCAS website has a Parents and Guardians section, including a Parents' Newsletter to keep you informed, all dedicated to helping you to understand the system and what is required, and how best to support your son or daughter at this time.
For students who wish to apply to other colleges and universities either in addition to or instead of UK establishments, the School offers the same high level of support and assistance, regardless of where students are applying in the world to continue their studies. In recent years, Year 13 graduates of The Heritage Private School have progressed to degree courses in the UK, Cyprus, the Netherlands, Italy, France, Germany, Spain, Switzerland, Poland, Romania, Singapore, Australia, New Zealand, Canada and the USA.
Community Service and Voluntary Work Placement opportunities are open to Year 11 students in the summer weeks following their IGCSE and GCSE examinations, and also to Year 12 and Year 13 students. All are greatly encouraged to participate in Community Service or a Voluntary Work Placement, and students who wish to gain such experience are helped through the rigorous selection process involved in securing relevant, quality placements.
After graduation from Year 13, some students may have to postpone their higher education studies, typically those who are first required to complete their compulsory military service. As a result, these students may have not been able to take immediate advantage of the high level of support that the School offers in guiding its students through the university application process. The School would like to assure Heritage School graduates that they can still rely on the full help and support of the School after military service or postponement of higher education for any other reason. All current students and graduates are therefore warmly encouraged to seek the advice and assistance of the School when they are ready to make their university or job decisions and applications.
Finally, all past students are warmly encouraged to keep the School informed of their lives and successes after they leave: we are always delighted to hear from and receive visits from them!